Romanche valley, print
valley, Bergger, tea.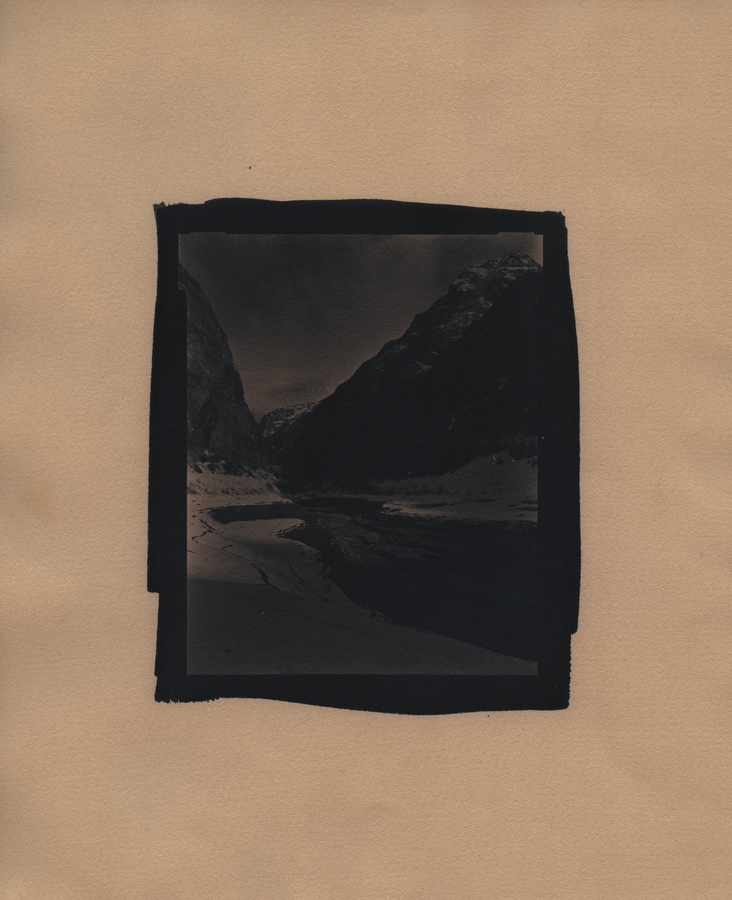 After some experiments with the cyanotype print, (for instance Cyanotype NDB), I'm venturing in the toning world - trying to get something else tha a blue print. Green tea (brewed with long leaves thea, light, grass-flavored) provides a pinkish toning that I dislike. Some basic English Breakfast tea, brewed extra-strong, yields a brown-colored print, almost bronze under some lighting.
Size: 18x24cm (paper), 4x5 inch (picture).
Good to note:
with a very strong tea, the print spent a few hours immersed;
the global density is increasing, I should aim for a lighter initial print.
Yet another test, to be continued…